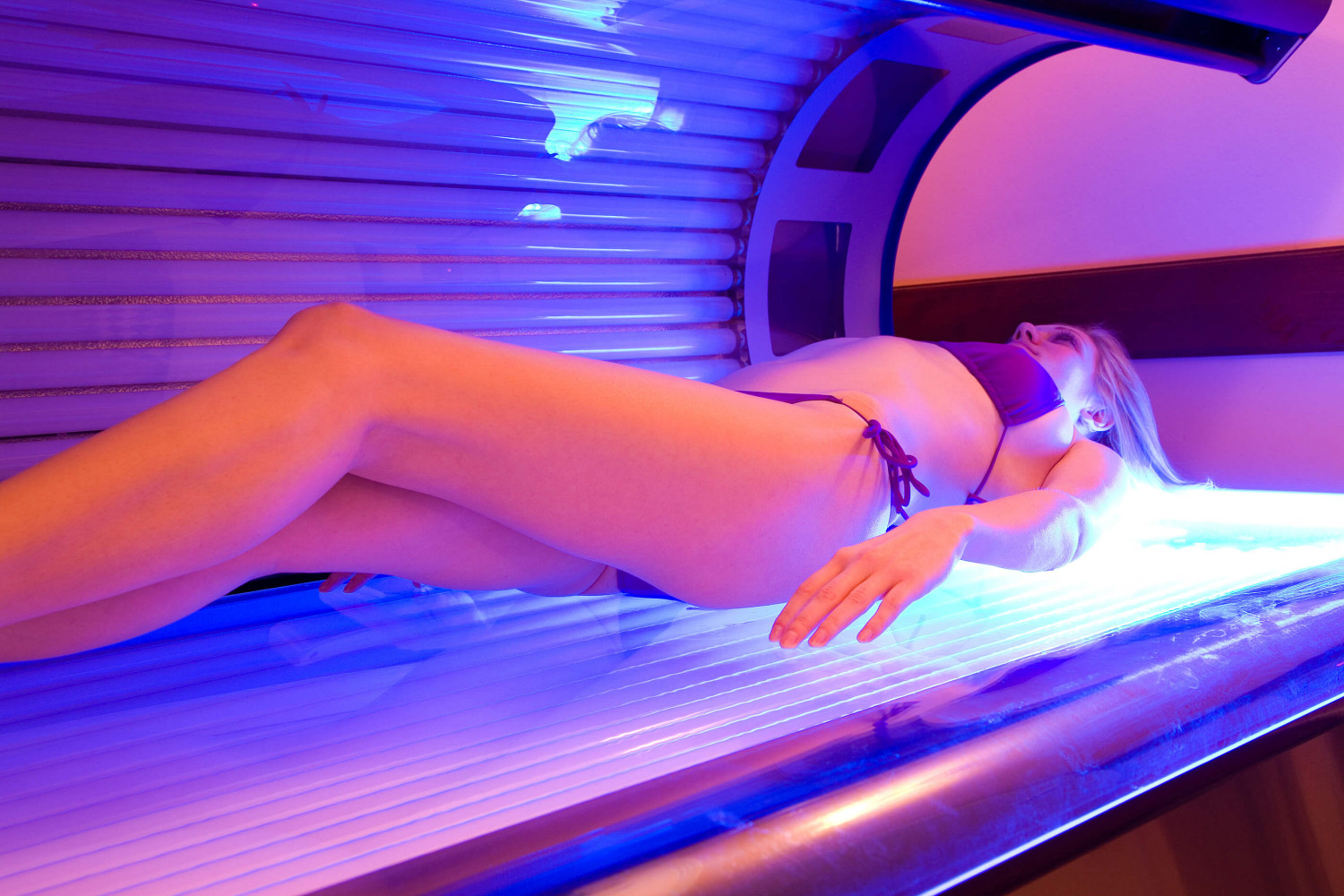 Book a Revita Light Slim Pod Cocoon Session at Extreme Sun Capsule!
Proudly serving all western New York areas, Buffalo, Amherst, Cheektowaga, West Seneca, Hamburg, Lackawanna, Orchard Park, East Aurora, Elma, Lancaster, Depew, Tonawanda, Clarence, Marilla, Wales, Alden, and Williamsville, New York.
Contact Us Today
If you're looking for a convenient, comfortable and luxurious way to achieve a beautiful, sun-kissed glow, our new level 5 KBL tanning bed is the perfect solution. UVA/UVB rays and red light therapy all utilized together to produce a golden, natural-looking tan. Customize your settings, allowing you to adjust the intensity of the lamps to suit your skin type and desired level of tan. Includes full body misters & aroma therapy air for the full relaxation experience. You will close your eyes, relax, have up to 10 minutes to in solitude luxury and come out with a beautiful glow.
Ditch Dull Skin and Say Hello to a Gorgeous Glow
Come to our tanning salon in Cheektowaga, Depew or Buffalo, NY
Are you feeling washed out? You can never feel that way again with the help of a professional tanning salon like Extreme Sun Capsule. We've been helping others feel confident in themselves through our tanning services for the past 14 years. From sunless tanning to skin therapy, you can expect nothing less than attentive customer service and high-quality treatments when you come into our salon.
Our tanning salon services include:
Ready to get your glow on? Call us today at 716-685-2002 to book your appointment in Cheektowaga, Depew or Buffalo, NY. We welcome clients from Lancaster, Williamsville, West Seneca, Amherst and the surrounding New York areas.
Want a long-lasting beautiful tan without breaking the bank? Join our unlimited monthly tanning club for just $24.99 per month. You'll get access to all of our tanning beds and booths so you can keep your bronzed skin glowing.
While the main benefit of tanning beds is achieving a natural-looking tan, there are many other advantages to regular sunbed tanning. When you come to us for a safe, professional tan, you could:
Boost your mood
Improve skin conditions
Reduce inflammation
Increase Vitamin D production
Lower blood pressure
Reach out to our tanning salon today to join our unlimited tanning club in Cheektowaga, Depew or Buffalo, NY. We also welcome customers from Lancaster, Williamsville, West Seneca, Amherst and the surrounding New York areas.
HOME OF THE $24.99 UNLIMITED MONTHLY TANNING CLUB AND REVITA LIGHT LED SKIN THERAPY AND LED LIPO

Extreme Sun Capsule is home to the $24.99 per month Unlimited Tanning Package. We are here to service all your tanning and spray tan needs. We are the premier tanning bed and tanning booth spot in Western New York. We have 2 locations to give you a deep dark tan all year long. Our larger location in Cheektowaga, NY serves all of Cheektowaga, Snyder, Williamsville, Orchard Park, Elma, East Aurora, Depew and Lancaster. We are proud to say that we are one of the first Western New York tanning salons to have opened in the area and have been the best place to get that deep dark tan for over 20 years. We also offer our Revita Light Service which inlcudes the Wellness cocoon: a private infrared sauna with vibration massage, LED Lipo and whole body vibration sessions, LED Light Facials and Red Light Beds.
We use state of the art equipment, and are licensed by the New York State Department of Health to ensure cleanliness and safety in all our salons. We carry the best lotions from Australian Gold and Designer Skin at all price points. Our competitive pricing and high-end tanning beds ensure you the best tanning experience in the Buffalo, NY area without breaking the bank and we will always accept any competitors coupons. We cant wait for you to join us!
Akron
Alden
Amherst
Angola
Athol Springs
Black Rock
Blasdell
Boston
Bowmansville
Brant
Buffalo
Castile
Chaffee
Cheektowaga
Clarence
Clarence Center
Colden
Collins
Collins Center
Concord
Crittenden
Depew
Derby
East Amherst
East Aurora
East Concord
East Eden
Ebenezer
Eden
Eden Valley
Eggertsville
Ellicottville
Elma
Evans
Getzville
Glenwood
Hamburg
Harris Hill
Holland
Kenmore
Lackawanna
Lakeview
Lancaster
Langford
Lawtons
Marilla
Millgrove
Newstead
North Amherst
North Boston
North Buffalo
North Collins
North Evans
North Tonawanda
Olcott Beach
Orchard Park
Patchin
Riverside
Sardinia
Sloan
Snyder
South Buffalo
South Wales
Springbrook
Springville
Swormsville
Tonawanda
Tonawanda City
Town Line
Town Of Aurora
Town Of Tonawanda
Town Of Amherst
Wales
Wales Center
Wanakah
West Amherst
West Falls
West Seneca
Westfalls
Williamsville
Wolcottsburg
Woodlawn